Today's featured pinhole photo was taken by John Nelson.
Forgotten Outpost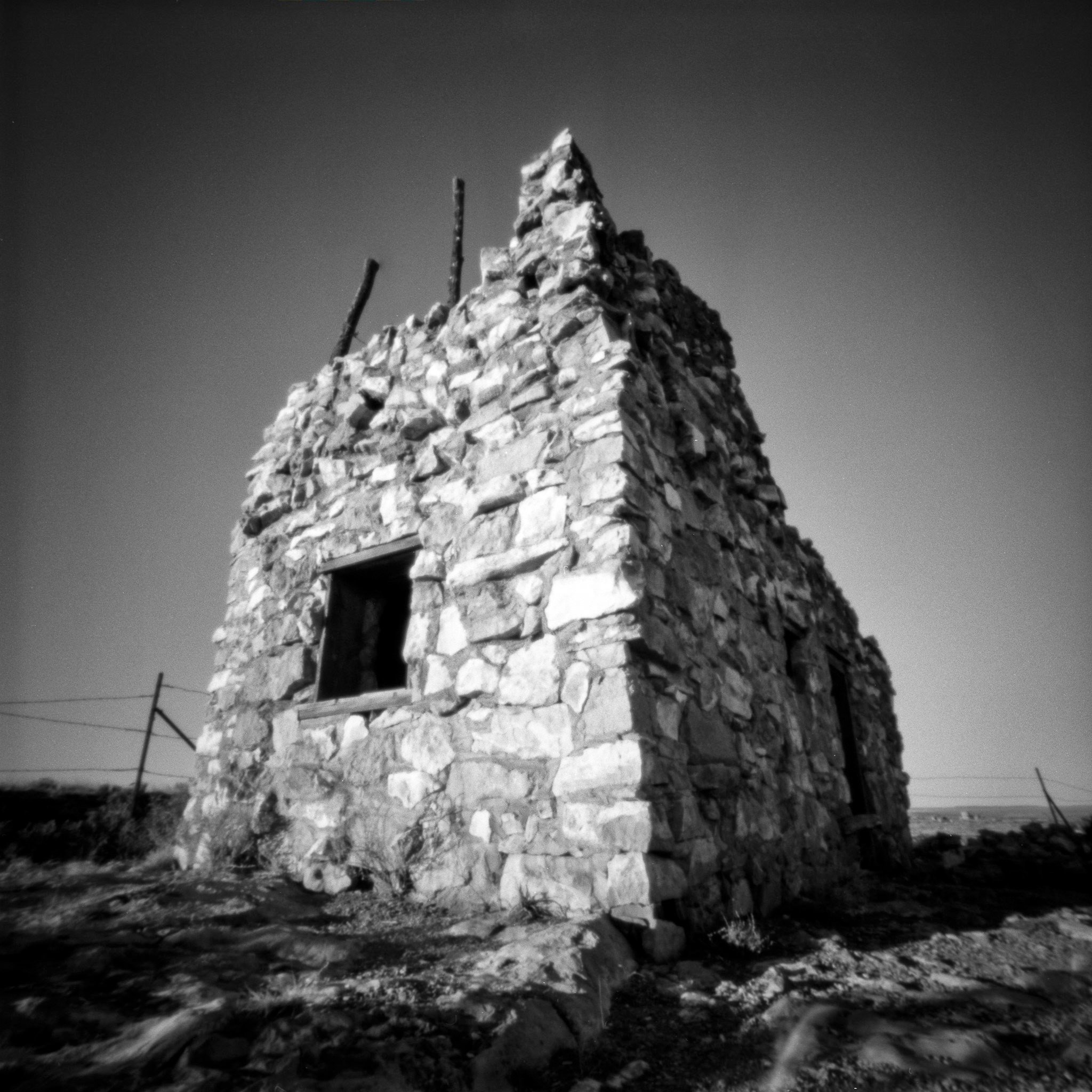 Forgotten Outpost, Zero Image 2000, Ilford Delta 100, ©John Nelson 2015
John made this wonderful photo in Two Guns, Arizona, along Route 66. The scene can be found in the famous "Diablo Canyon" area.
We chose this image for it's striking tonal range and unique perspective. It's a wonderful subject for the pinhole technique!
John can be found on Flickr.