For today's pinhole photo, we bring you Mark Rowell's moody Polaroid shot.
Southerscales Scars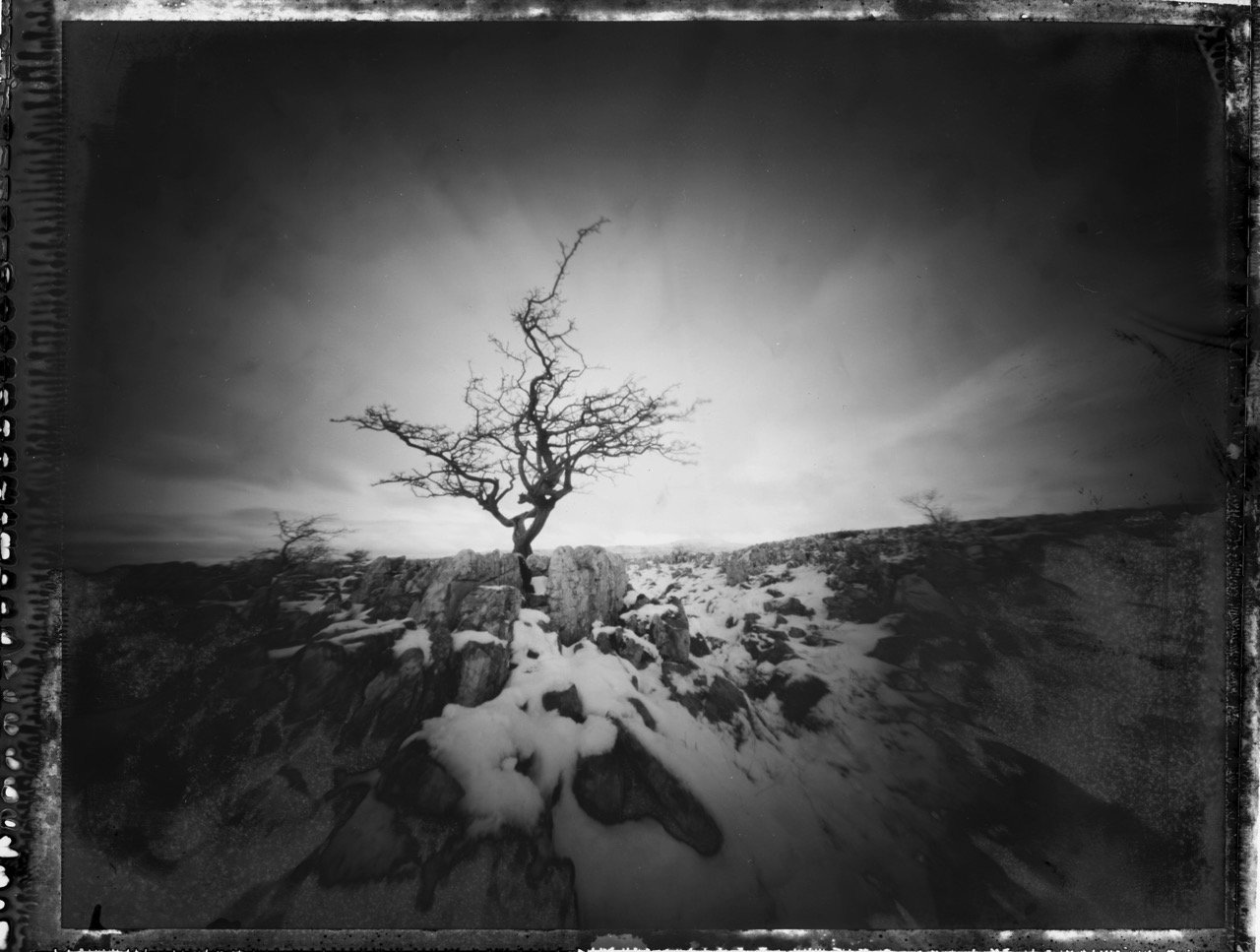 Southerscales Scars, Zero Image 4×5, Polaroid 55, ©Mark Rowell 2015
Mark shot this craggy scene in the UK, wielding his Zero Image 4×5 with the single 25mm extension.
We chose this photo for today's feature because not only is it a great photo, but it's a great use of large format Polaroid film. The technique enhances the feel of the tough life of this lonely tree.
Mark can be found on Flickr