Today's photo is another fine example of the experimental spirit of pinhole photography.
25 Minutes of Shopping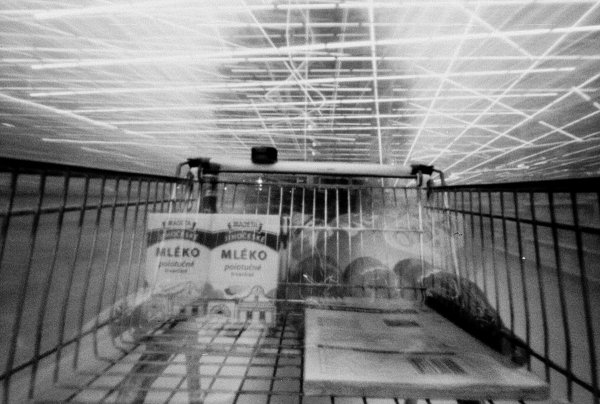 25 Minutes of Shopping, ©Martin Slunecko 2015
Martin Slunecko made this exposure for 25 minutes with his pinhole camera attached to the shopping cart with duct tape. He used no name 135 color negative film, converted to BW in post process. Next time someone tells you that you need $10K in photo equipment to make a great photo, show them this one.
You can find more of Martin's work on his Flickr page.