This moody pinhole photo of the day comes Germany.
Blick auf Alster II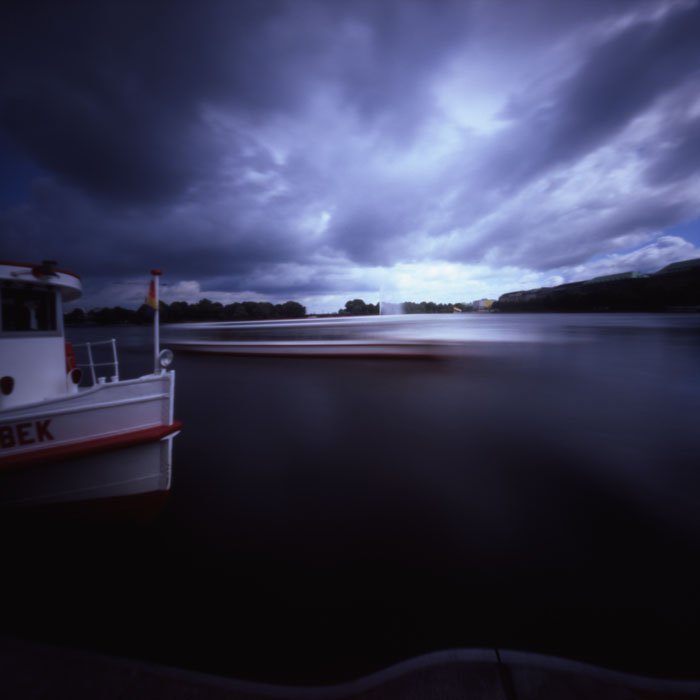 Blick auf Alster II, Bomboo pinhole camera, Fuji Velvia 50, ©左眼對焦 (Cheng-I Chien) 2015
This wide angle water scene was produced by Cheng-I Chien in the waters of Hamburg, Germany. The choice of Velvia, which normally has a blue cast in longer exposures, is perfect in the way it brings out the subtle marks of red on the boat.
More of Cheng-I's work can be found on Flickr.