Today's featured pinhole photo dazzles in reflections and cuts of light.
Kaleidoscope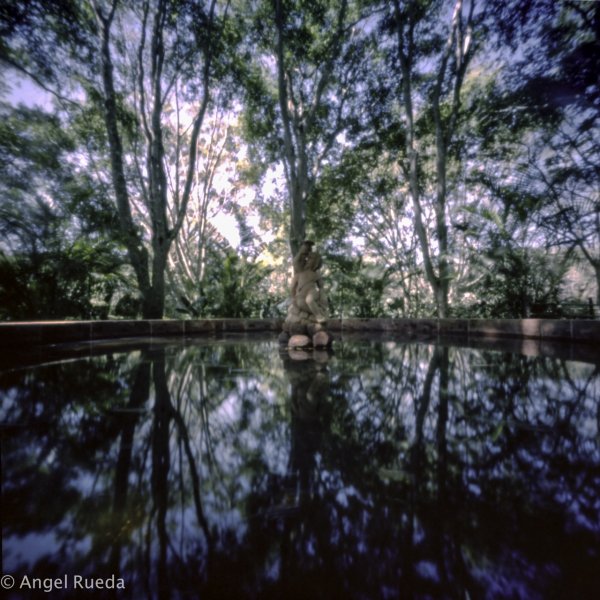 Kaleidoscope, ©Angel Rueda 2015
Angel Rueda made this wonderful capture with his pinhole camera leveled into the sun and perfectly aligned with the symmetry of the scene. The effect is an almost overwhelming sense of light and warmth.
More of Angel's photos can be found on Flickr.