Today's featured pinhole photo is a masterwork of simplicity.
Pinhole Egg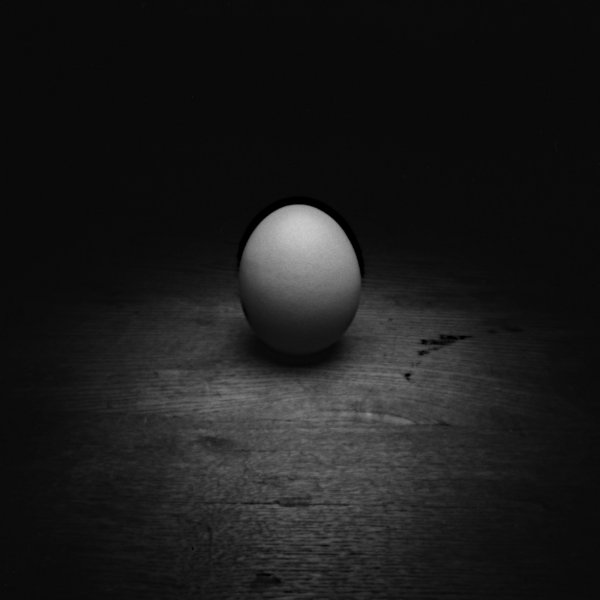 Pinhole Egg, Zero Image 6×9, ©John Healey 2015
John Healey provided an excellent description of his creative process:
I usually use my pinholes for landscapes and outdoor shoots but this pinhole picture was developed for one of Zack Aries's Dedpxl assignments call The Egg. I had shot many photos of eggs using a wide rage of cameras,mediums and lighting set-ups but nothing was jumping out at me so I loaded my Zero 6X9 and stripped down the lighting to the bare essentials and got to work. Using a daylight balanced CFL bulb with a 12″ reflector  clamped to a chair I lit the egg from above and behind and then underexposed the film to give the image a dark and moody feel. I developed the roll and found two images that I thought would print and scan well. A little tweaking and I had the photo.

I learned that reducing an image down to it's simplest elements can help clarify your vision and once again that being persistent can pay dividends.
Pay dividends indeed! One of the many joys of pinhole photography is the way in which it forces you to think simple.
More of John's work can be found on Flickr.