Today we get juxtaposed in the angles of our featured pinhole photo.
NovartisCampus Tanaguchi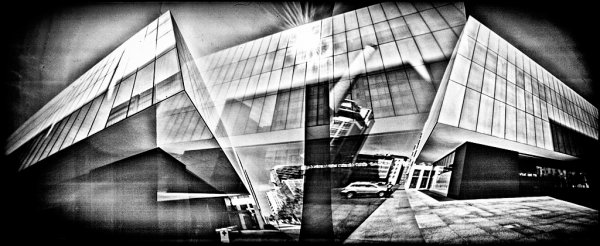 NovartisCampus Tanaguchi, 8Banners, Fuji Provia, ©Rudi Neumaier 2015
Rudi Neumaier is a Swiss photographer that thrives on the experimental possibilities that are presented by combining older photo techniques and digital processes. For this photo, he captured a triple exposure with his 8Banners pinhole camera and then converted to black and white in photoshop.
You can find more of Rudi's work on his personal website, Flickr,  Fotocommunity, Fotoblur, or Black+White Magazine.