This week for our inspirational post we're happy to bring you something on the more experimental side. Playing with these techniques will usually give mediocre results at first, but with a bit of effort, the work will pay off. Once learned, I'd love to see how you apply these techniques to your own creative vision. Don't forget to share your new work with us – here's the submission guidelines!
No Title


No Title, ©Vanesa Henseleit 2016

Vanesa Henseleit is a talented and stylistically unique photographer from Santiago, Chile and she made this photo using partially overlapping multi exposures. It's a wonderful example of the technique! Vanesa also dedicates a decent amount of her energy to her group, Lucky Pinhole, which conducts workshops, projects, and calls for pinhole work. I highly recommend you check out more of her work on her website.
Scarecrow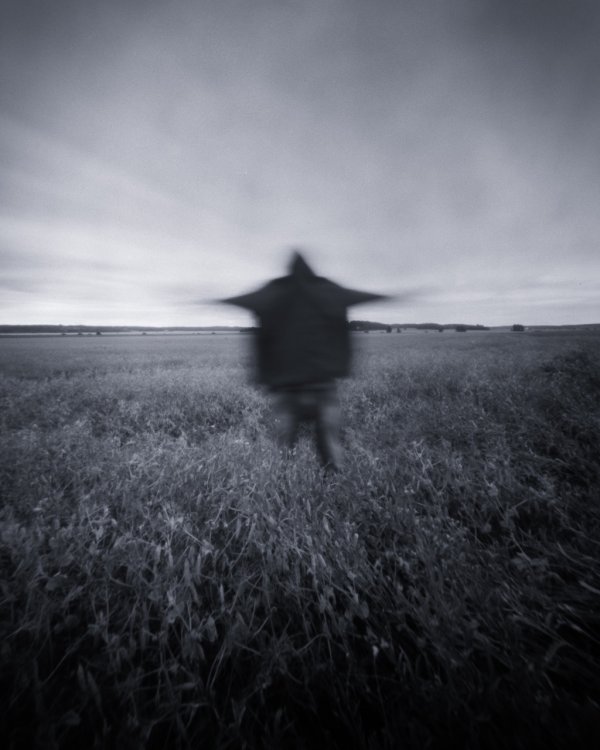 Scarecrow, ©David Stenström 2016

David Stenström made this haunting image with a Robert Rigby 4×5 camera loaded with Fomapan 100. The exposure was roughly 2 minutes while the camera was pointed at a friend standing in a field of peas, whom David instructed to move slightly to bring the motion feel. David has some great work on his Flickr profile that is worth looking at!
Nite Flights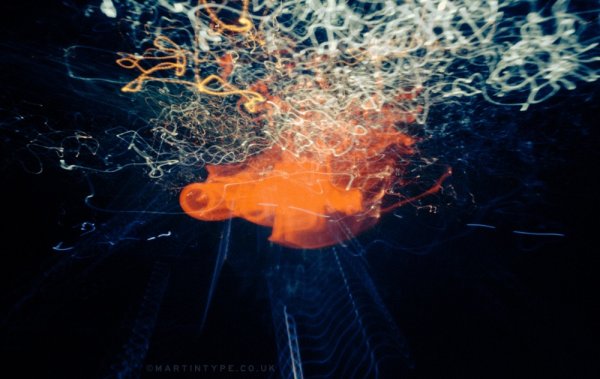 Nite Flights, ©Andy Martin 2016
Andy Martin has a great project on display at his website called Nite Flights, combining long night time pinhole exposures and motion to get a visual embodiment of chaos. You can find the rest of these images on his website by clicking here. He also has more great work on his Flickr page.