Our friend from Down Under grabbed this wonderful scenic on a whim.
Dusk, Barjarg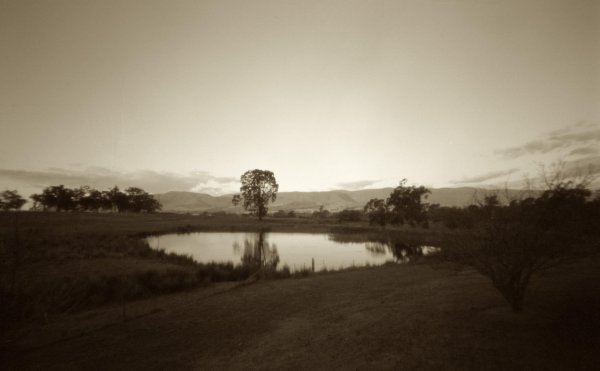 Dusk, Barjarg, ©Barry Kirsten 2015
In this image, Barry shows us exactly why sometimes you need to just grab the camera and let it ride. In this example he grabbed the camera from the dining table, and pointed it towards the Samaria hills in the distance. The sun was setting and, rather than taking a detailed reading, he just set the camera on the deck railing guesstimated an exposure. We're glad he did!