Today's featured photo is wonderful in its simplicity.
The Old Schoolhouse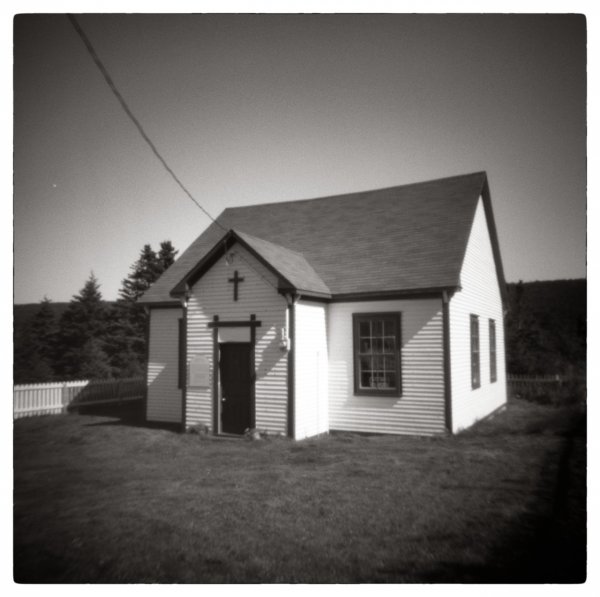 The Old Schoolhouse, Holga 120 PC, ©Robert Crutcher 2015
Robert Crutcher captured this quiet piece of serenity with a Holga 120 PC while in Blackhead Newfoundland, near St John's. The simple scene, with warm sun and shadow, seems to perfectly fit the one room schoolhouse, and recall a day when it served the small community's children.
More of Robert's work can be found on Flickr.